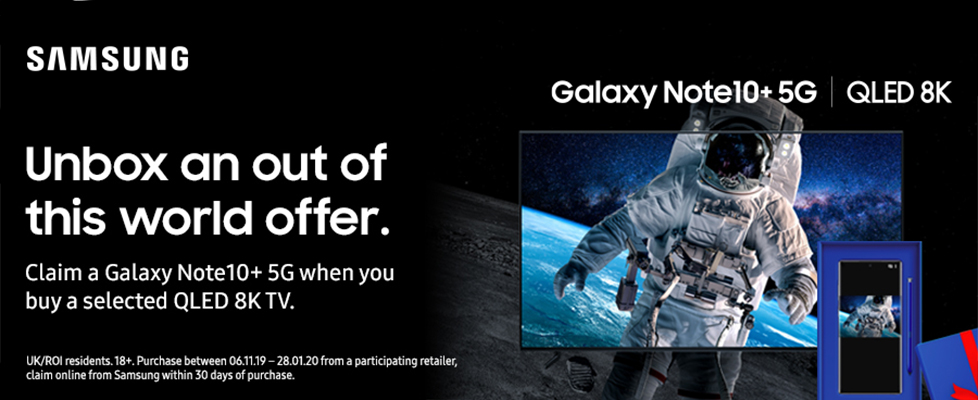 Claim yours in 4 easy steps
Step 1:

Purchase a selected QLED 8K TV between 06.11.2019 - 28.01.2020

Step 2:

Click 'CLAIM NOW' below and provide proof of purchase when promted. Claims must be made within 30 days of purchase.

Step 3:

Samsung will review your claim, and upon validation you will receive an email to confirm your personal details.

Step 4:

You will receive your Galaxy Note 10+ 5G within 30 days of your claim being successfully validated.


CLAIM NOW